OceanWatch Australia works on a broad range of projects to improve environmental practices, protect marine species, reduce by-catch, introduce sustainable technologies, change behaviours and restore marine habitats.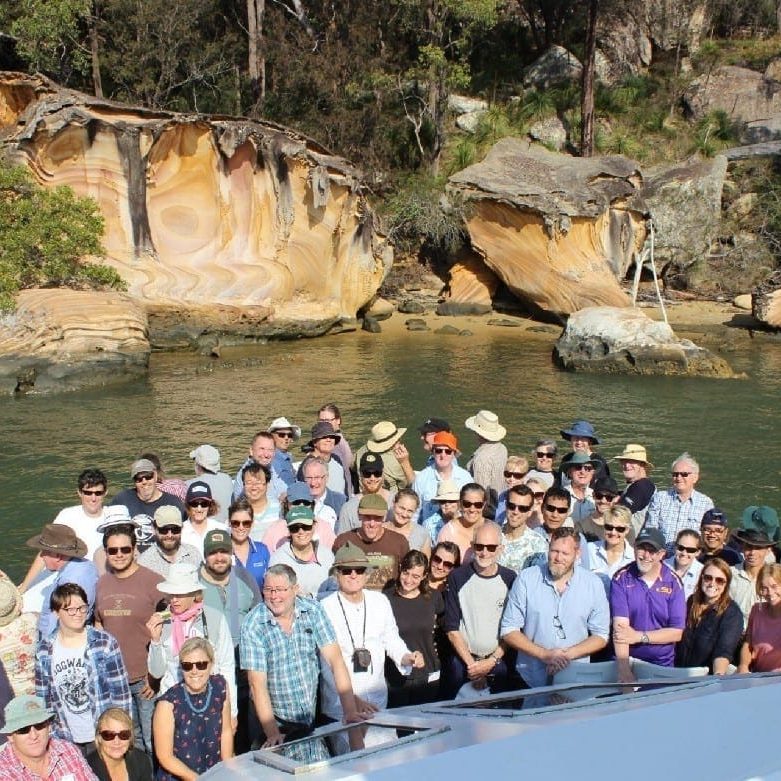 This program assists Australian inshore fishers in embedding best-practice environmental stewardship into commercial fishing and aquaculture operations.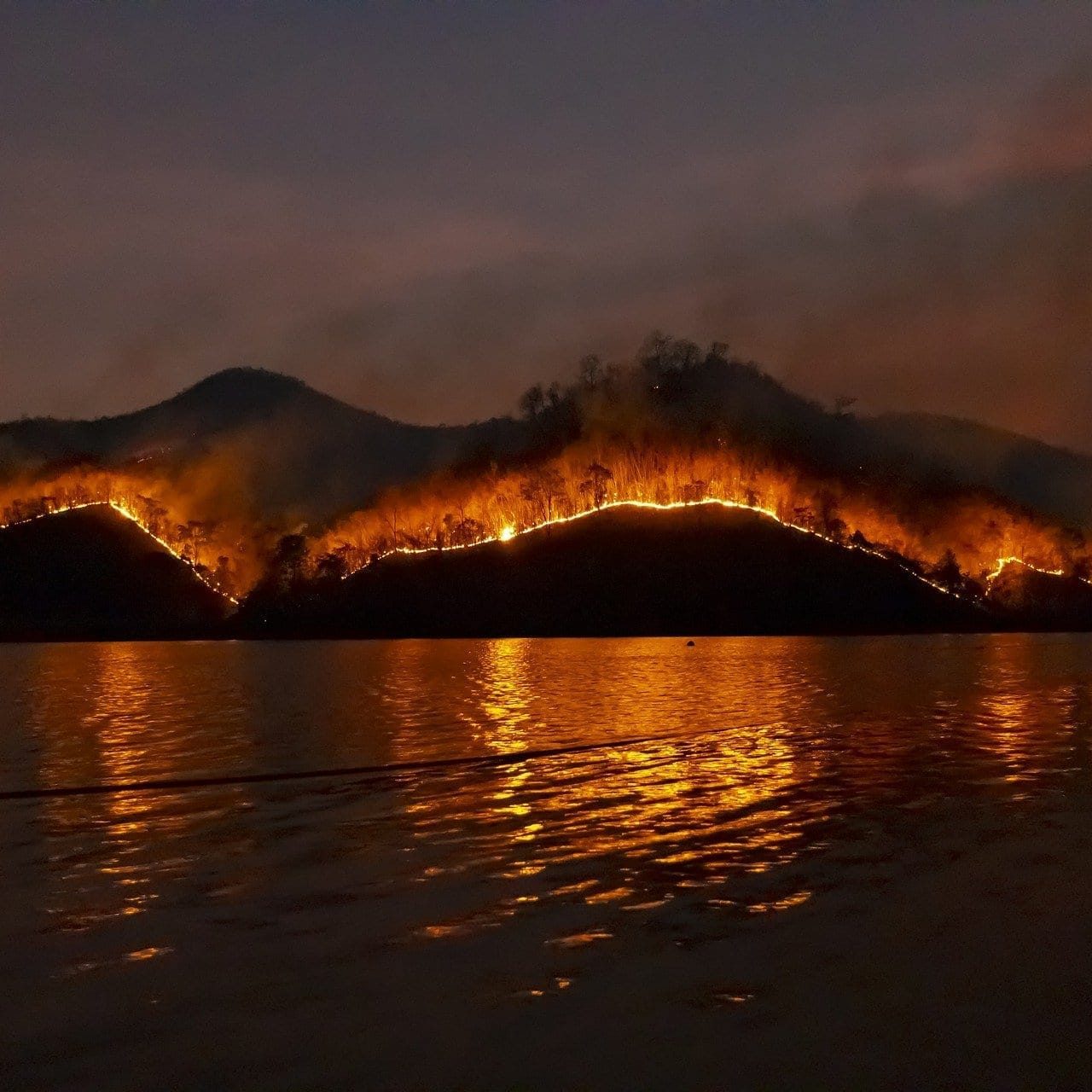 OceanWatch has been working in the bushfire space since 2020 on several projects to protect fish habitats, restore damaged habitats and build community resilience to bushfires.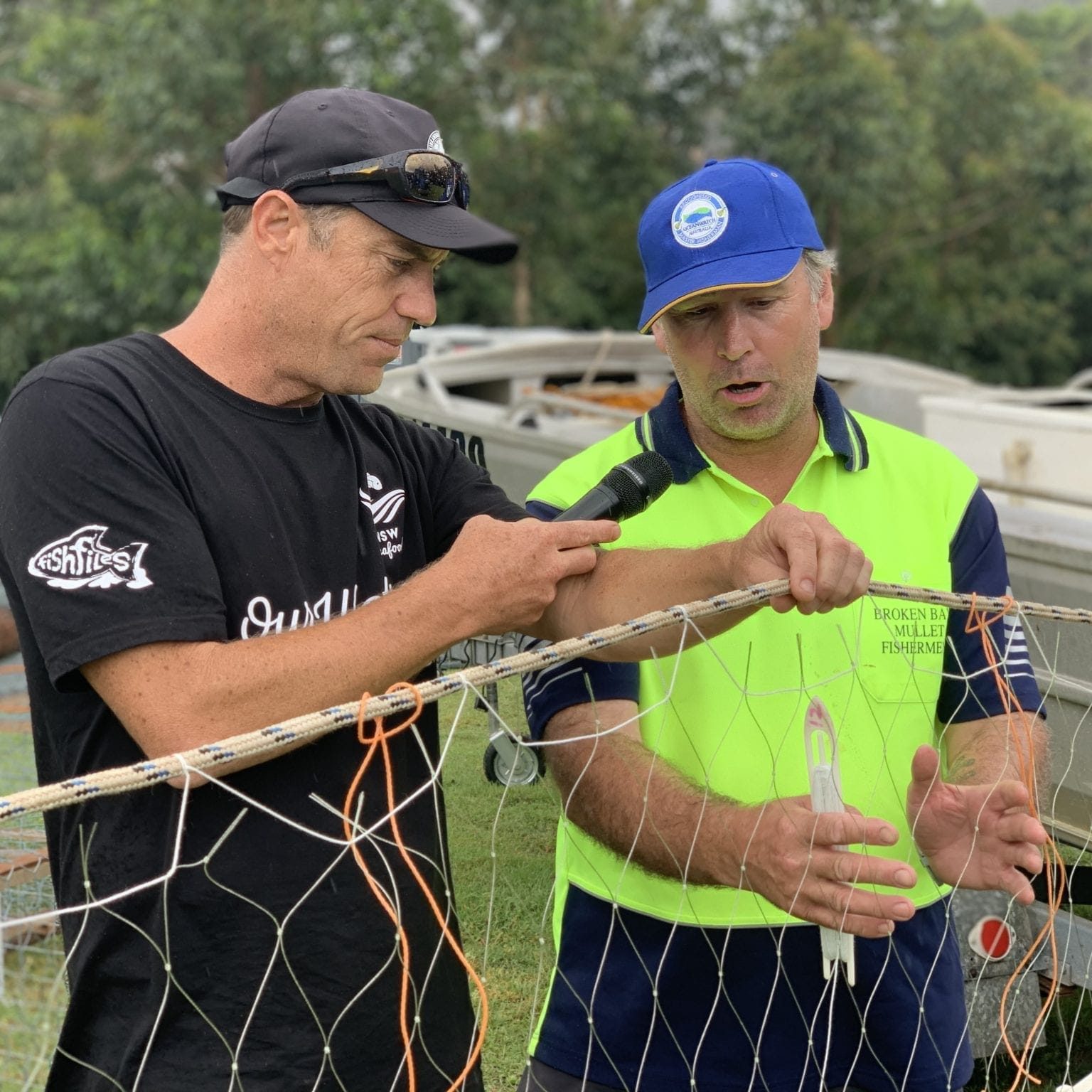 OceanWatch Master Fisherman
The OceanWatch Master Fisherman program is formal training and assessment for professional fishers, raising the standard of responsible fishing in Australia.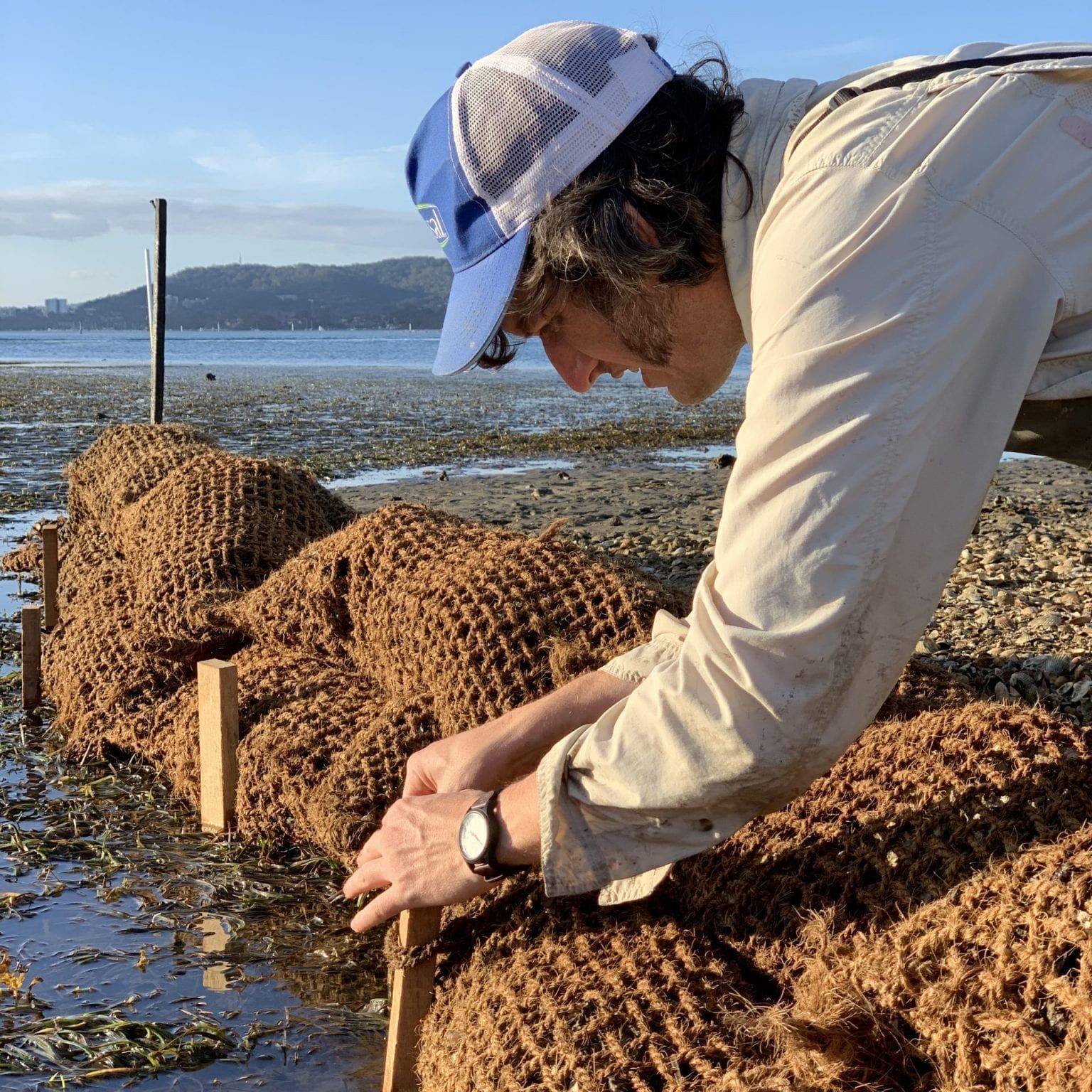 An innovative project that provides shoreline protection and habitat creation through the use of natural materials to restore functionally-extinct shellfish reefs in the intertidal.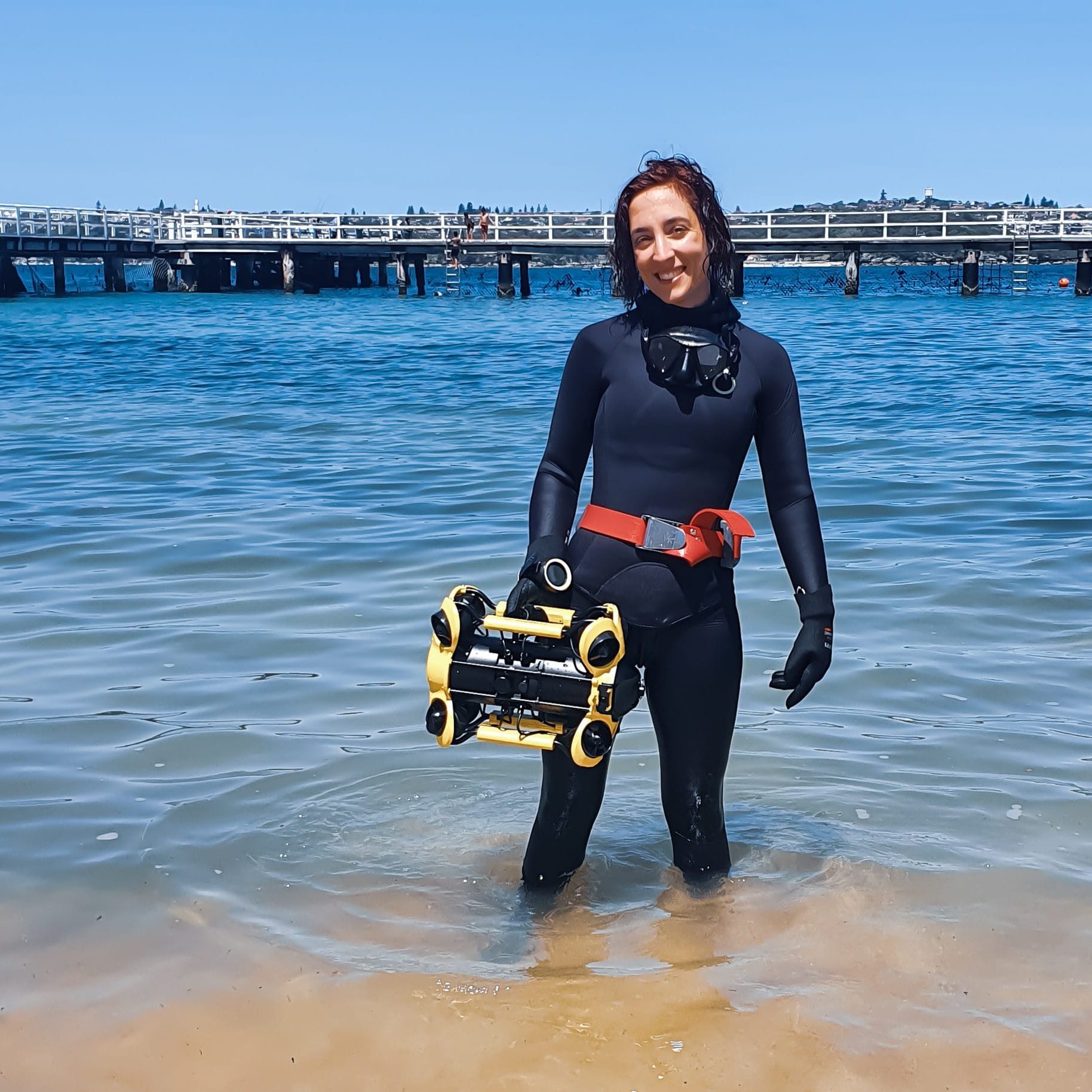 OceanWatch is tackling litter in NSW estuaries through the development of a Litter Free Estuaries Framework, which enables coastal stakeholders to take control of local marine litter issues.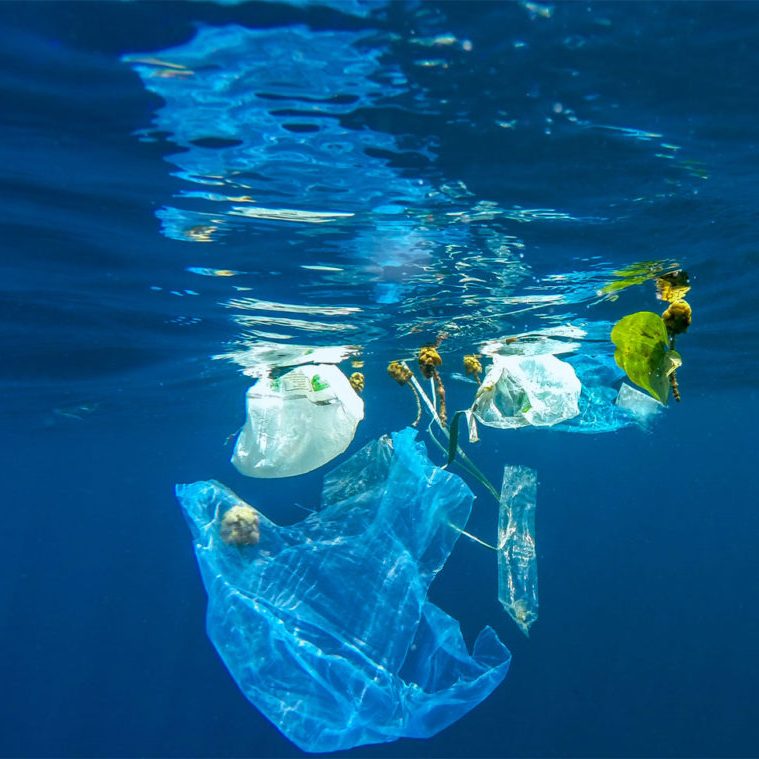 OWA seeks to further the understanding of where marine debris originates by playing detective on focus items, the process of which is documented in Source Reduction Plans.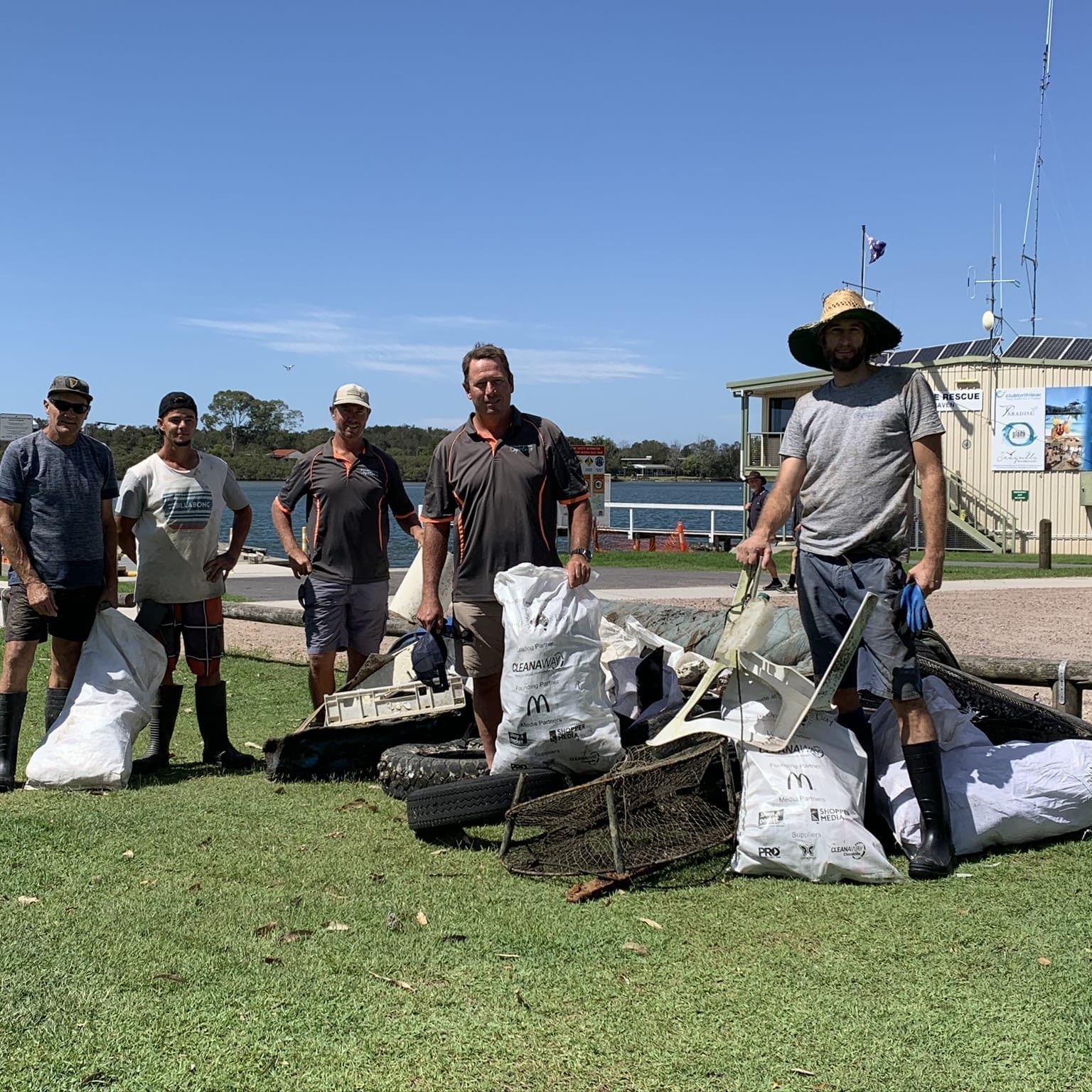 Tide to Tip is a series of Australian oyster industry led clean-up events through which farmers can lead and participate in clean-ups in Australian waterways.
Whale Entanglement Mitigation
The East Coast Whale Entanglement Mitigation Program has been initiated in NSW to respond to the issue of entanglement with NSW set fishing gear.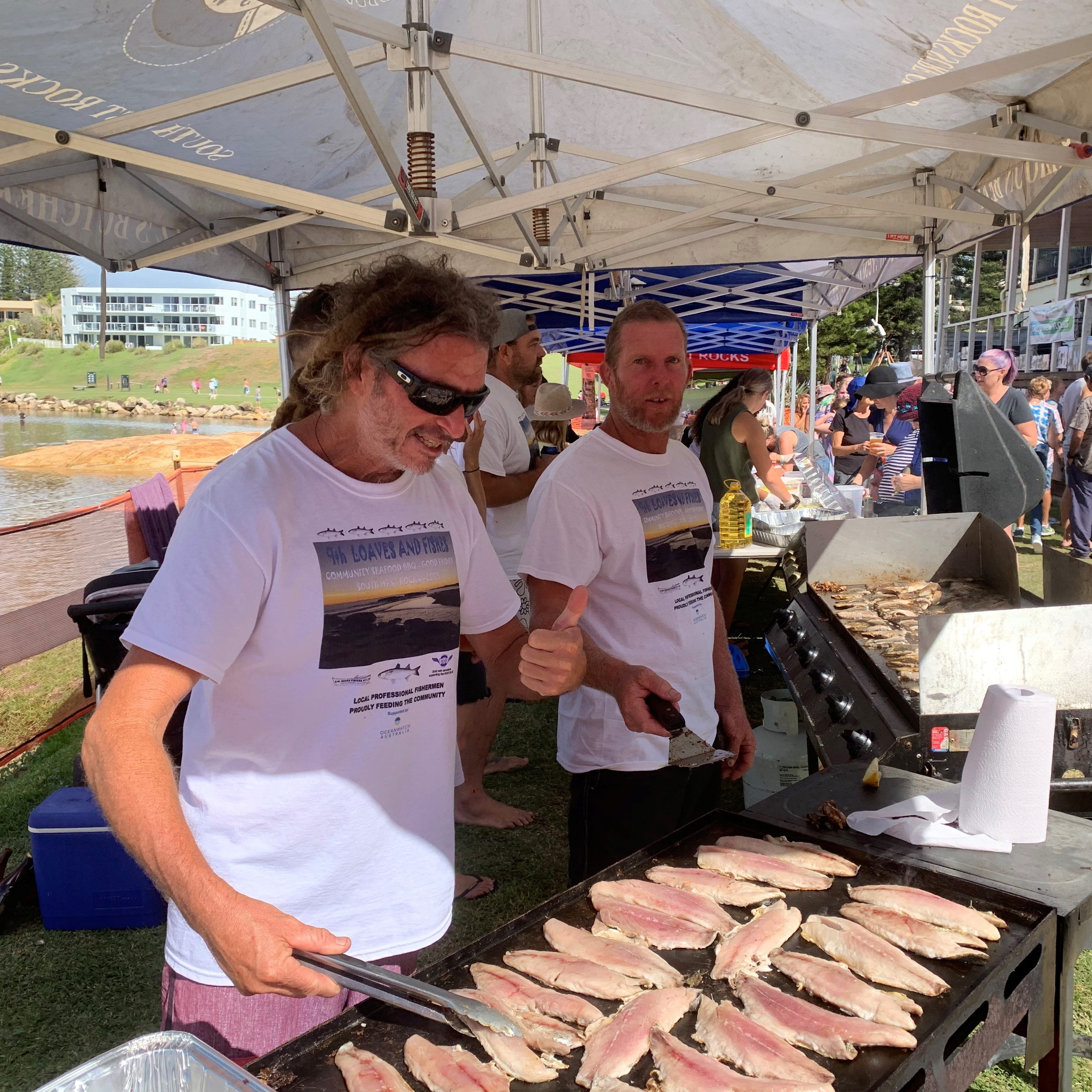 Loaves and Fishes is a free seafood barbeque which has aimed to build community knowledge, unity and support for sustainable Australian wild harvest fisheries.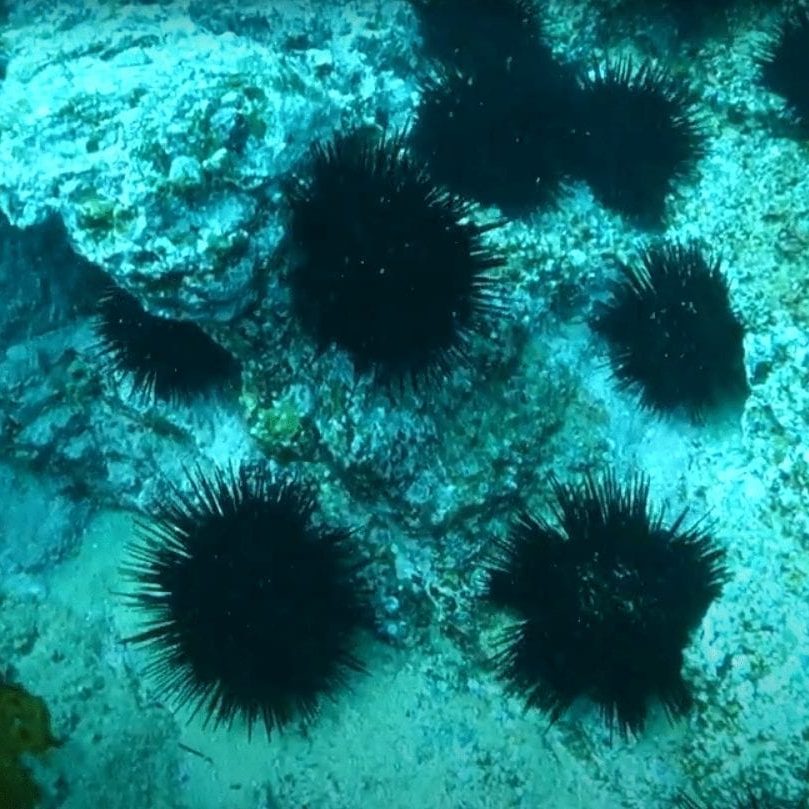 The initiative supports the recovery of biodiverse, kelp-dominated reef by selectively controlling urchin numbers, and encouraging the development of the sea urchin fishery.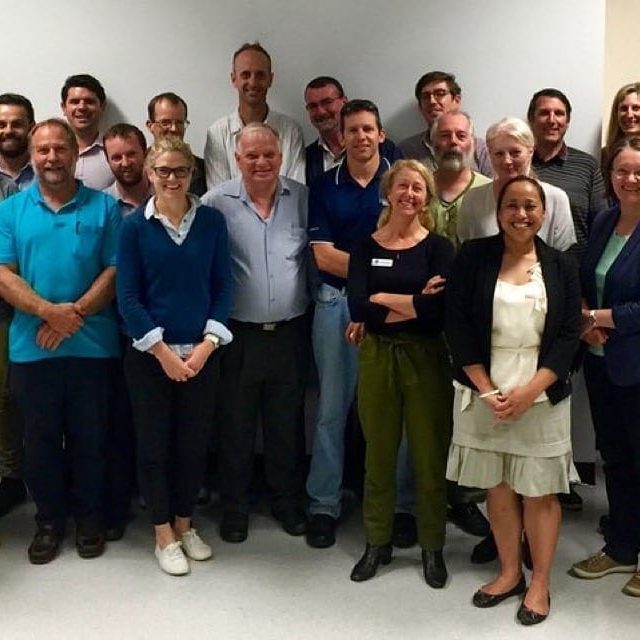 Collectively sharing knowledge helps focus relevant monitoring and research of marine assets and guides best practice on-ground environmental interventions.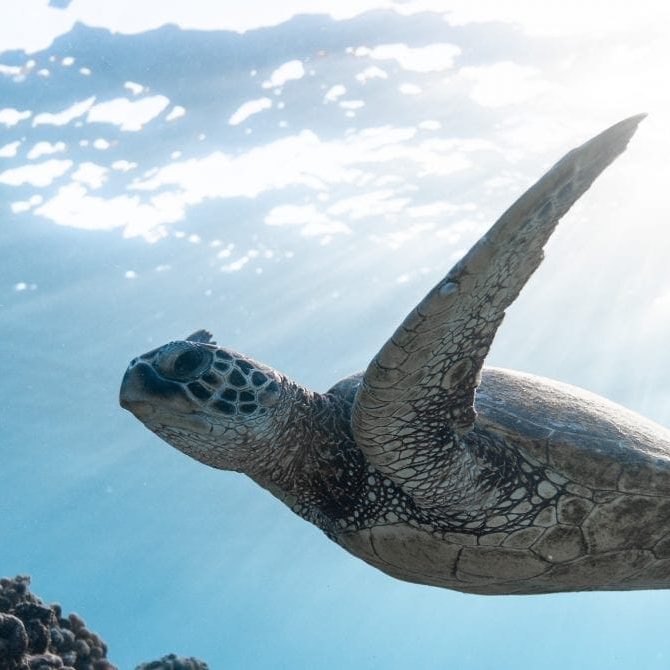 OceanWatch is developing best-practice training materials to minimise bycatch and potential interactions between commercial fisher operations and TEP species.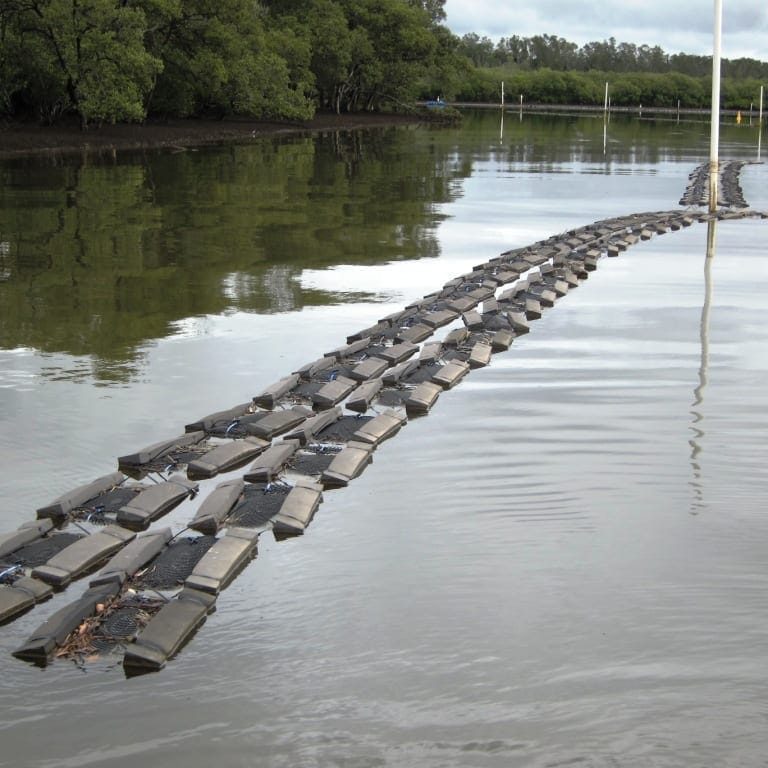 This encompasses a variety of projects, which support the implementation of best practice, helps identify & mitigate environmental risks, builds industry capacity & improves communication channels and networks.
The Master harvester is a formal training and recognition program tailor-made for the NSW oyster industry.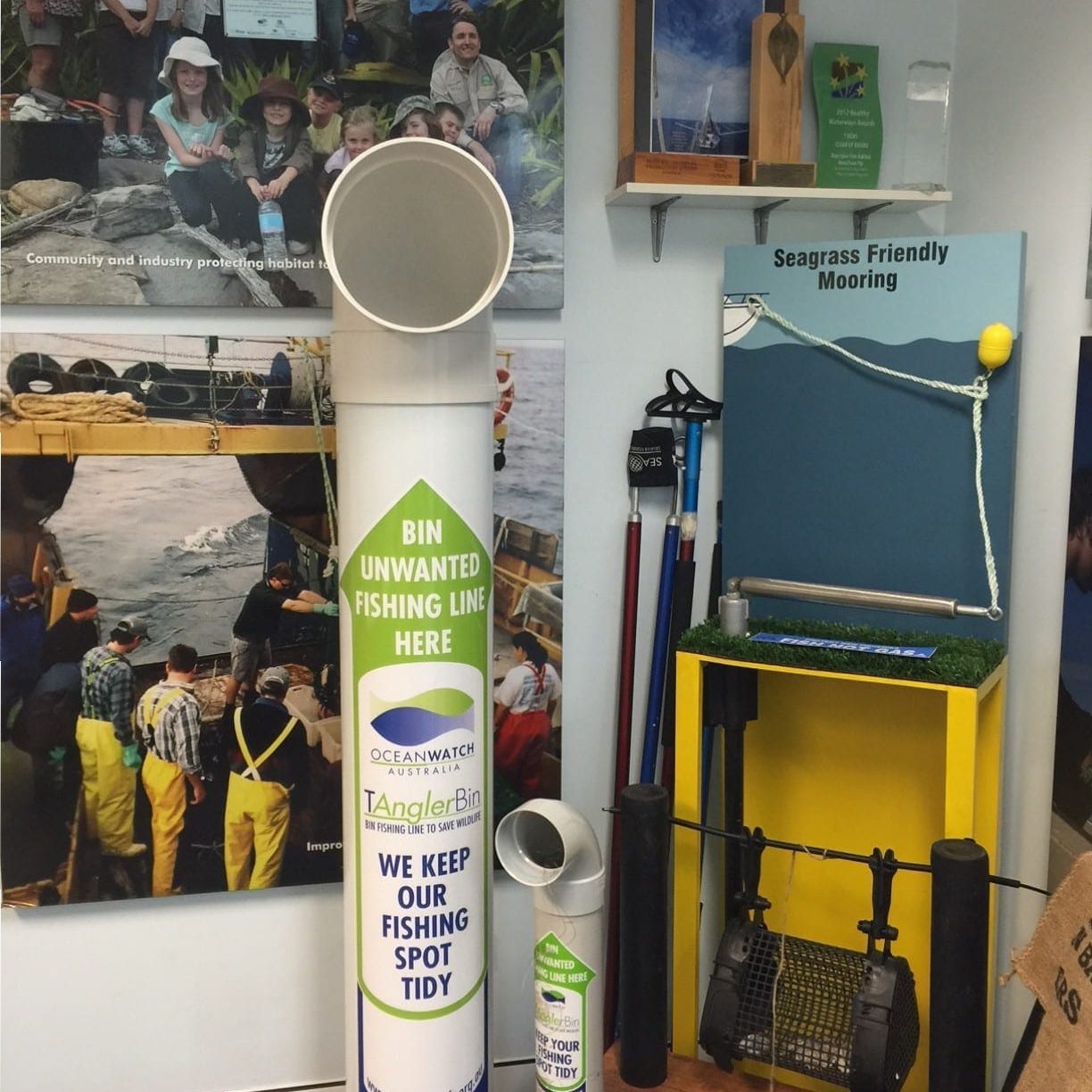 TAngler bins are designed as a practical environmental solution for the recovery of lost recreational fishing line that litters recreational fishing hotspots.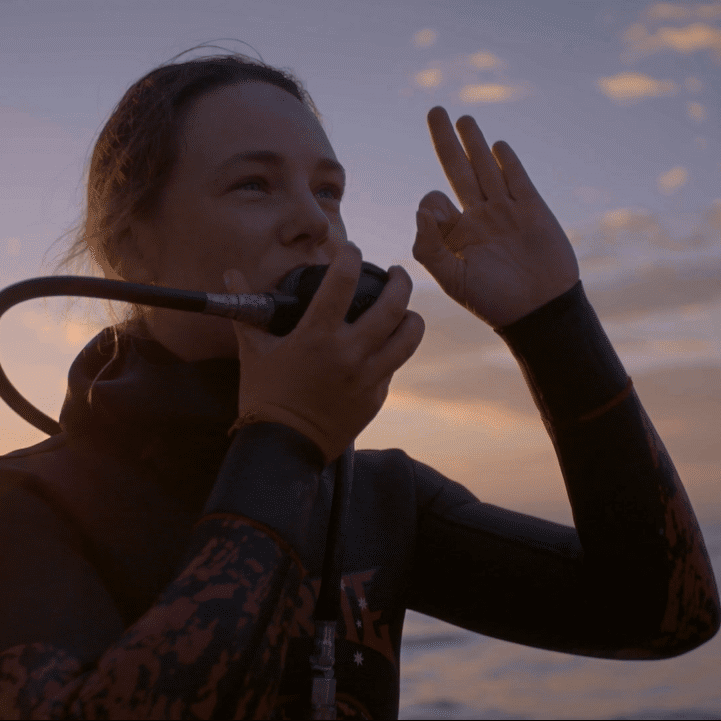 OceanWatch Responsible Diver
The OceanWatch Responsible Diver Program is a formal training and assessment tailor-made for the NSW Abalone and Sea Urchin and Turban Shell Fisheries.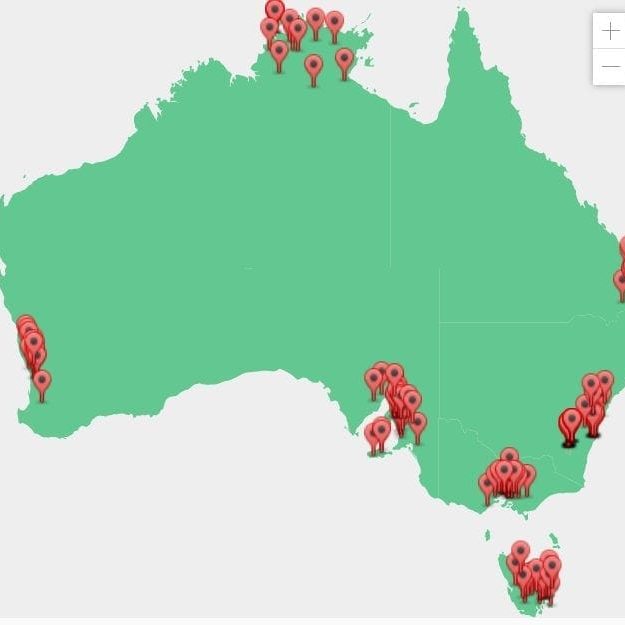 OceanWatch developed an Australian Marine Pests Database: a searchable archive of existing materials on marine pest education and awareness.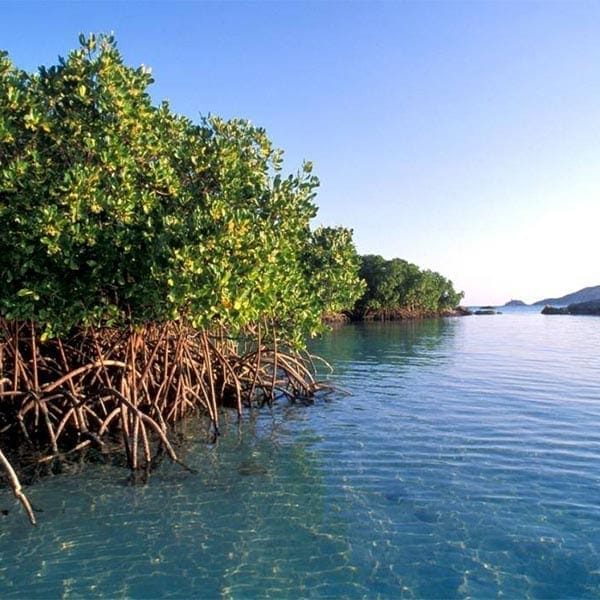 The Engagement for Success project is investigating community engagement from a seafood industry perspective.