OWA seeks to further the understanding of where marine debris originates by playing detective on focus items, the process of which is documented in Source Reduction Plans.
Australia is home to some of the world's most beautiful beaches, these beaches, vegetated zones and rocky headlands are natural collection points for marine debris. This debris is generated both domestically and overseas and while illegal to discard increasing amounts find themselves present as a point of entanglement and ingestion risk for our marine life.
Australia is a continent which flourishes on the resources pulled from the Australian Fishing Zone (AFZ), the third largest in the world which spans around nine million square kilometres and reaches 200 nautical miles from the coastline.
Marine stakeholders are at the forefront of tackling the issue through clean-ups (Tide to Tip, Clean up Australia Day events), entering data on findings into the Australian Marine Debris Database, CSIRO's database and the AUSMAP database for micro plastics and participating in source reduction plans.
Currently Oceanwatch is focusing on bait bags and light sticks on the Great Barrier Reef through a project conducted by Tangaroa Blue called Reef Clean.
Under this project OceanWatch is conducting trials of bait bag alternatives, it is hoped that these alternatives will help to reduce the source of marine debris in our  waterways and oceans. To find suitable alternatives a review of the Australian bait supplier market was completed, and a survey was disseminated to bait and tackle suppliers to help understand possible physical and psychological limitations and other obstacles for the uptake of bait bag alternatives.
The alternatives that were identified include water soluble bags, compostable bags, sugar cane trays with lids and cardboard boxes. OceanWatch initiated trialling of these bait bag alternatives last week to assess their suitability. The trial products were filled with various types of bait (fresh and frozen), and stored in a commercial freezer and will be monitored weekly to review the success of each product.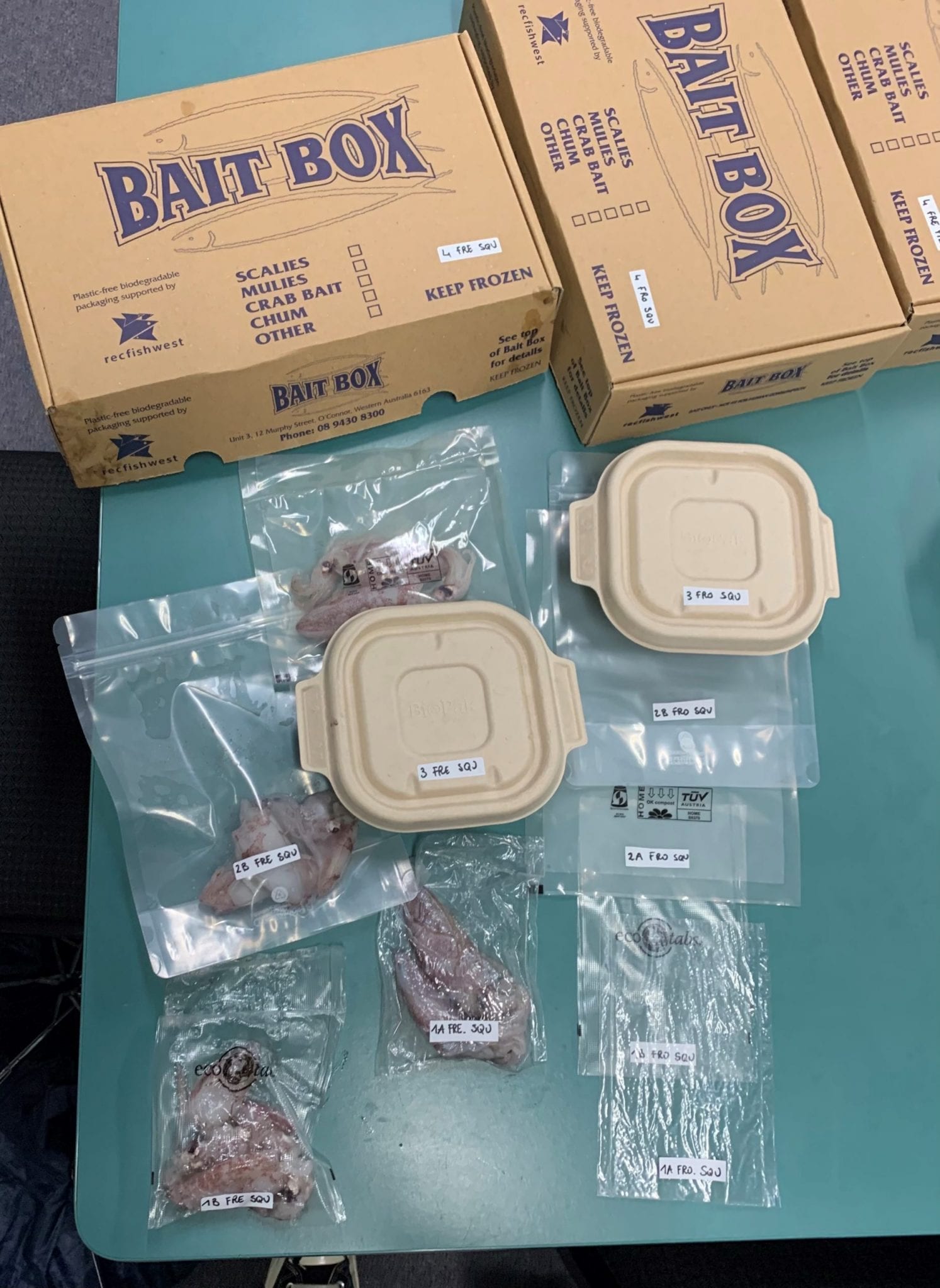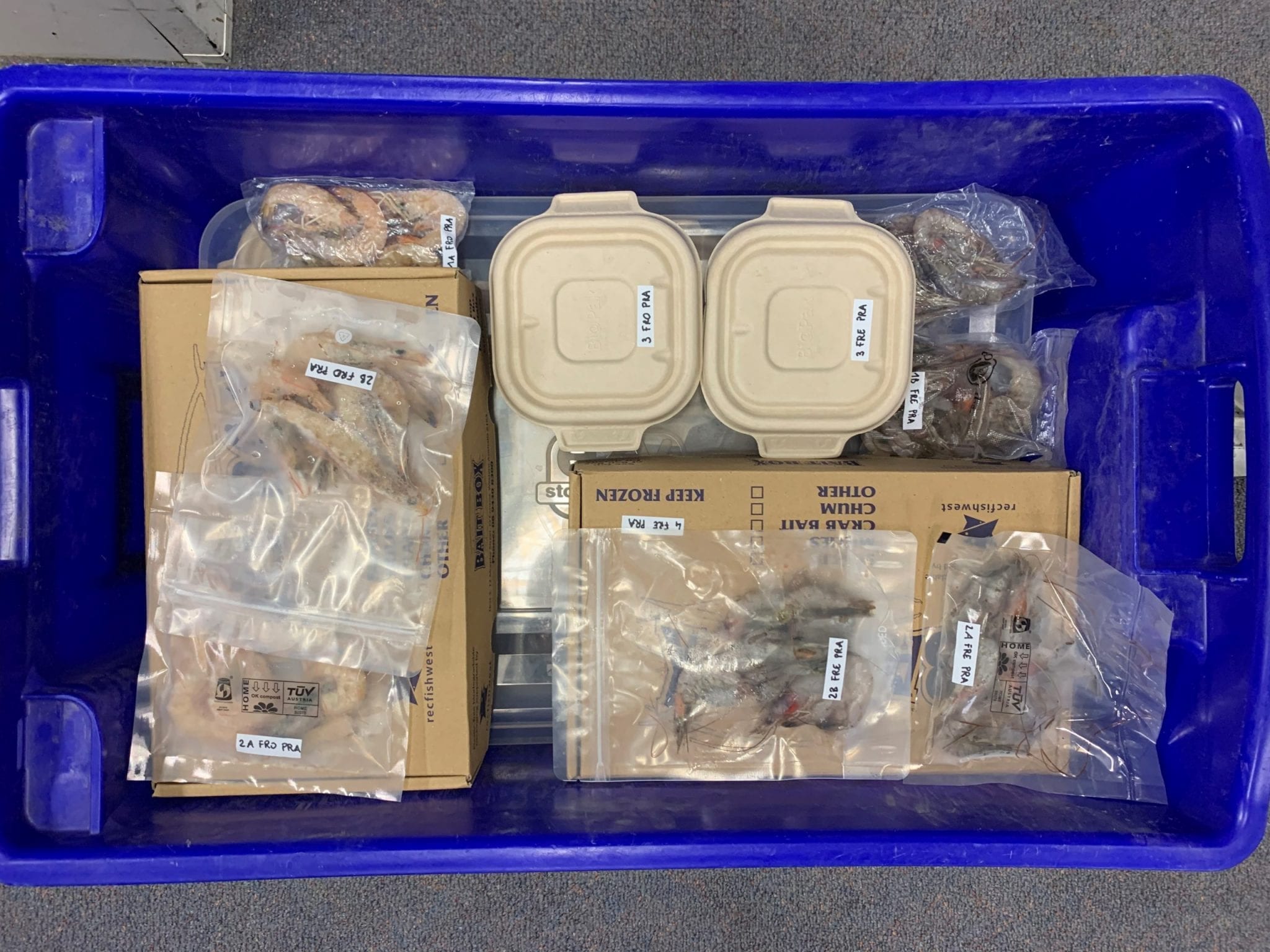 ReefClean is funded by the Australian Government's Reef Trust and delivered by Tangaroa Blue Foundation in partnership with Oceanwatch Australia.