---
COMMUNITY PROGRAMS
---
Living Shoreline Trial – Shoreline protection & shellfish reef restoration
---
OceanWatch Australia is helping NSW coastal communities turn old oyster shell into living shorelines in an Australian first.
The multiple benefits these structures can provide once established should enhance the productivity and resilience of the inter tidal shorelines around Australia.
Learn more about the Living Shorelines Program.
---
Tide to Tip
---

'Tide to Tip', held on the week of the 17th of February 2020, is a series of Australian oyster industry led clean-up events through which farmers can lead and participate in clean-ups within and surrounding Australian waterways.
Whilst many oyster farmers already participate in estuary clean-ups throughout the year, 'Tide to Tip' provides an opportunity to scale up the effort by combining industry effort across NSW and Interstate to collectively improve our nations waterways.
Learn More
Learn more about the Oyster Industry Waterway Clean-Up Week.
---
WetFEET
---
The purpose of the program is to assist Australian inshore fishers in embedding best practice environmental stewardship into commercial fishing and aquaculture operations. In doing so, the program will address national marine priorities aimed at advancing the sustainability of the Australian seafood industry by:
Enhancing fish habitats and improving water quality in estuaries and coastal environments;

Working with industry and local communities to minimise environmental impacts of commercial activities;

Introducing industry and communities to sustainable technologies and behaviours that will deliver a more productive and profitable industry.
This project is supported by OceanWatch Australia, through funding from the Australian Government's National Landcare Program.
Learn more about the WetFEET Program.
---
Culvert Research and Development Initiative (CRDI)

---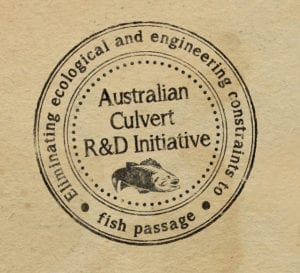 The CRDI is a group of volunteer Biologists and Engineers across Australia seeking to resolve some key issues with fish passage restrictions where culvert crossing divide waterways.
OceanWatch is the 2016/17 secretariat of the group that meets as required to progress research and application.
Read the Common Rail Proof of Concept and Baffle Field Trial Assessment Report here. 
---
TAngler Bin Program

---
TAngler bins are designed as a practical environmental solution for the recovery of lost recreational fishing line that litters recreational fishing hotspots.
---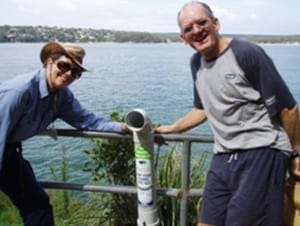 An accompanying education/information campaign aims at encouraging the prevention of fishing litter and associated impacts on wildlife and habitat.
Learn more about the TAngler Program.
To get involved please email: simon@oceanwatch.org.au
---
Tide to Table
---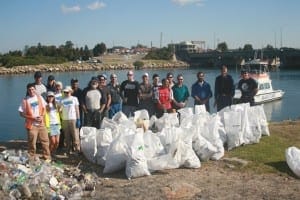 Established in 2004, 'Tide to Table' was adopted to reinforce the message that actions on land affect our waterways, in turn affecting the quality of seafood presented on our dinner table.
All marine life needs healthy rivers and estuaries – healthy aquatic habitats and saltmarsh, mangroves and seagrass, to thrive, breed and shelter.
Learn more about the Tide to Table Program.
To get involved please email: simon@oceanwatch.org.au
---
---
Loaves and Fishes Barbeque
Loaves and Fishes is a free seafood barbeque which has aimed to build community knowledge, unity and support for sustainable Australian wild harvest fisheries.
---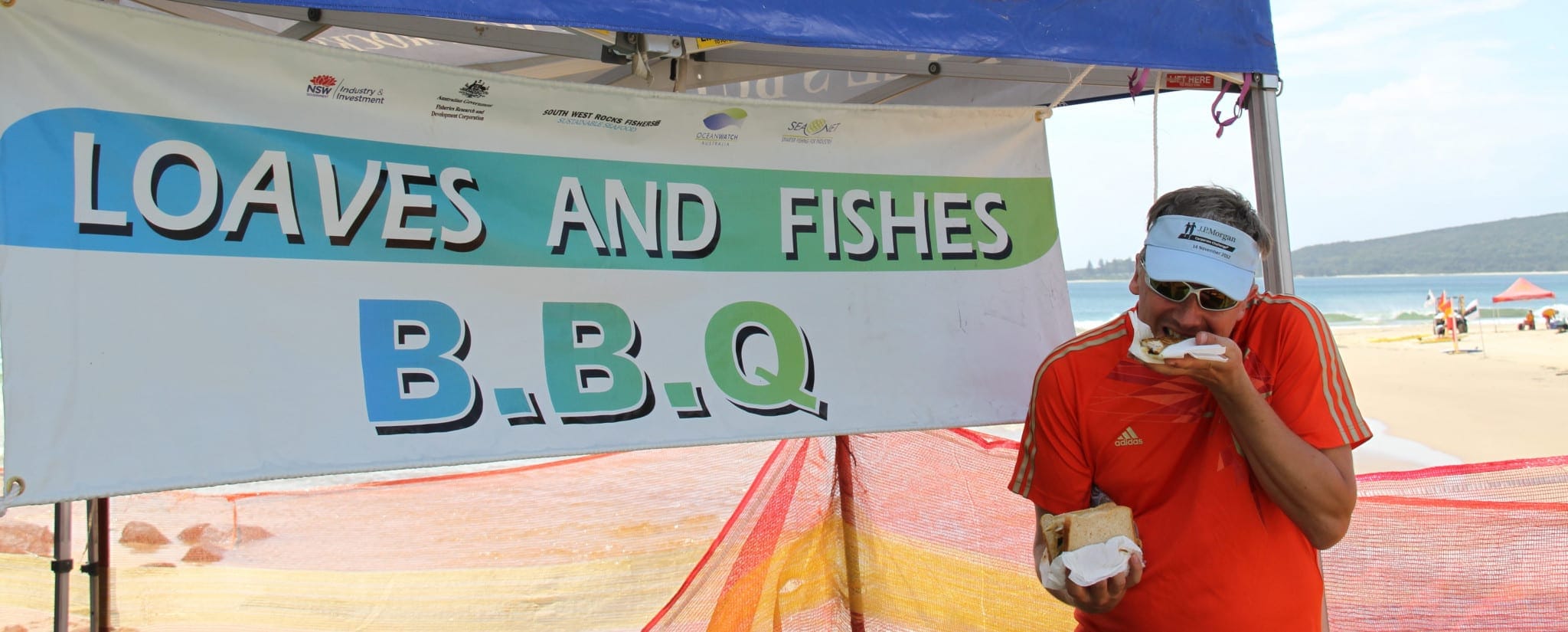 Importantly, information is displayed to highlight an industry driven bycatch reduction research initiative and Australia's world class fisheries management.
Learn more about the Loaves and Fishes Barbeque
---
Learn more about our seafood industry programs.
---